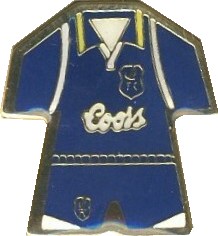 When it comes to travel, fans tend to use the same mode of transport. Underground to Fulham Broadway. I intend to show that there is a wider variety of transport methods. As an example, Parsons Green Underground station is one stop away from Fulham Broadway (or a 15 minute walk from the ground) and boasts great pubs such as the White Horse (or Sloaney Pony as it is known) which has an amazing variety of beer.
By rail you have the opportunity to depart/arrive at Imperial Wharf or West Brompton which are both a 15 minute walk from the ground. They also connect to Clapham Junction and from there you have direct trains to London Waterloo, London Victoria, Gatwick Airport... even Portsmouth and Exeter! For the more adventurous, Putney railway station is 45 minutes away but provides a fantastic pub crawl opportunity.
Cycling is becoming ever more popular and despite a lack of bicycle lanes in this part of the world, bicycles are available (even with electric power!) that you can park right outside the stadium - and in some cases are a faster mode of transport than using normal means of transport. E-scooters are becoming a more acceptable mode of transport as long as you have a driving license.
The real outside the box way to arrive at Stamford Bridge is by boat - this provides a cheap tourist view of London via the Thames but is only best used for midweek games. The only downside is that the Thames Clippers are only really useful in one direction - if you are arriving from central or east London. After the match you will only be able to return home by the means metioned above.
Since attending my first Chelsea match in 1987 things have changed a lot around The Bridge. This short friendly guide is for both home and away fans so that you have the opportunity to try something different (usually a tiny bit further away from the stadium). This includes your method of travel or where to eat and drink. Some other ideas will soon be coming up so that your day might not only be spent wandering around the streets of The Bridge - a further 10-minute walk (or cycle) can bring enormous rewards. And for those looking for that pub crawl... this guide is for you as well!
Wherever possible, my aim is to advise more neutral venues (preferably those without bouncers present) and I am receiving no kickbacks. This guide is my pleasure to share.
Please note that this is not yet complete and the latest version was last updated in December 2021.
By boat
From central London try Thames Clipper - use RB6 for evening midweek games to Chelsea Harbour Pier Timetable (take tube back).

Weekends - RB2/RB6 only go as far as Battersea Power Station Pier - then 45 minute walk to ground with stop off at the Worlds End Market bar/restaurant